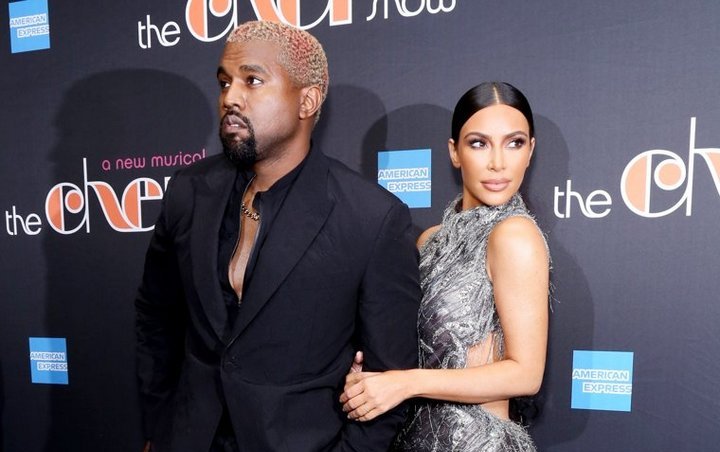 In A New Episode Of 'True Hollywood Story', The 'All Mine' Rapper Recalls His First Meeting With 'Pure' And 'Strong' Wife Kim 10 Years Before Their Relationship.
Kanye West had a "magnetic attraction" to wife Kim Kardashian when the couple first met 10 years before they started dating.
In a new episode of the U.S. docuseries E! "True Hollywood Story", airing on Sunday, October 13, Kim and Kanye get candid about the early days of their romance, with the rapper gushing over his "loving" and "courageous" wife.
"Every time I was around her or I saw her, it was a magnetic attraction to this force of energy," West says in a clip from the segment. "She was good, pure, happy, loving, brave, courageous, strong."
The "Keeping Up with the Kardashians" star reveals that her path kept crossing the rapper's before they began officially dating in 2012.
"We just always kept connecting and coming into each other's lives," Kardashian adds. "And, then he invited me to Paris to his fashion show and that's when it happened. That's when we started our relationship."
"I was like, 'S**t! Why didn't this happen sooner?' It was just right."
The pair now shares four children, but the brunette beauty recalls West was initially discouraged from being associated with her.
"Everyone would tell him, 'You can't be with her. She's a reality star. She's gonna sink your career'," she recalls. "And, he was just like, 'But I love her. I don't care'."