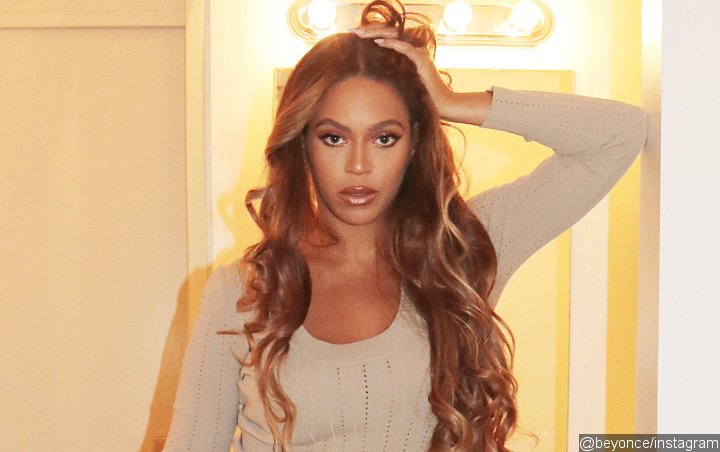 One Of The Scenes From 'Beyonce Presents: Making The Gift' Documentary Shows The Singing Diva Filming Herself In A Car Before Turning To The Camera To The Twins.
In contrary to her first daughter Blue Ivy Carter, Beyonce Knowles is rather secretive when it comes to her twins children Rumi and Sir. However, the singing diva has blessed those who are craving to see the cute toddlers with a lot of content of the twins in her new documentary "Beyonce Presents: Making the Gift". Thus, this resulted in social media frenzy.
In one of the scenes from the special, Beyonce filmed herself in the car before turning the camera to Rumi and Sir, who were seated on baby chairs. She then made sure to include her eldest daughter Blue Ivy as well as husband Jay-Z into the shot. Another scene was taken inside what appeared to be a plane, with the former Destiny's Child member showing off her bare face while holding Sir.
But that wasn't all the footage that Bey gave for her fans. There was also a sweet moment of Bey talking to Rumi. She was seen asking the little girl, "What does the cow do?" Instead of answering the question, Rumi burst into giggles, making her singer mom laugh. Bey later asked her again, "What does the lion do?" This time, Rumi cutely answered, "Roar."
Seeing how often Sir and Rumi appeared in the documentary special, many were in disbelief. Still, they were thankful to the "Spirit" singer for letting them see her personal life upclose. "We're getting so much footage of Rumi and Sir, thank you Beyonce they're so cute," one wrote as another exclaimed in all caps, "BEYONCE IS FINALLY SHOWING US RUMI AND SIR." Someone else expressed his/her gratefulness, "Shout out to Beyonce for giving us of our cousins Sir and Rumi. She heard our cries beehives!!"
There were also some who speculated that Bey would not be sharing footage of the twins again due to the amount of content that she included in the documentary. One even joked that people wouldn't see them again "until they graduate." One other said, "Beyonce really showing sir & rumi. She is spoiling us frfr."