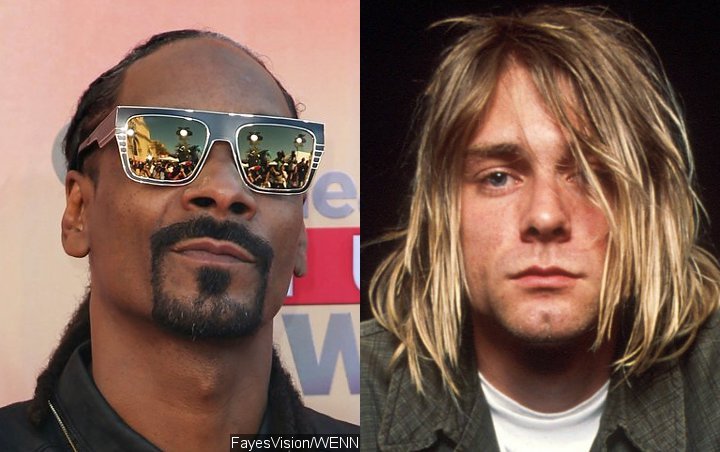 The Said Post Has Garnered More Than 600,000 Likes So Far With Most Users Gushing Over Snap In The Comment Section, Though Some Eagle-Eyed Fans Are Questioning The Authencity Of The Photo.
– Snoop Dogg recently treated his fans to an iconic picture for his Throwback Thursday picture on Instagram. The rapper shared a rare moment of him crossing paths with no other than Kurt Cobain back in 1992, two years before his death. It was such a big deal, unless the picture is Photoshopped just like what many people believed.
In the picture, Snoop was seen smiling at the camera while sitting on the floor next to the bed. The guitarist and frontman of the rock band Nirvana, meanwhile, was seen chilling out on the bed. "Young Dogg with Kurt," so Snoop wrote alongside the photo.
The photo had garnered more than 600,000 likes with most users gushing over snap in the comment section. "Wow we already know you're legendary you just took it up a few levels!!" Tyrese Gibson wrote. Meanwhile, Busta Rhymes commented, "This s**t is incredible!!"
However, a Reddit user was questioning the authencity of the photo. In a Reddit post, the user revealed the image that the singer is seemingly Photoshopped from and also a photo of a solo Snoop with an empty bed next to him.
Additionally, Hot New Hip Hop, notes that Kurt and Nirvana were riding high on the success following the band's breakout album "Nevermind" in 1992. They were also beginning work on the follow-up "In Utero". Meanwhile, Snoop had yet to release his debut studio album "Doggystyle", which was later dropped in late 1993. Snoop, however, gained people's attention after his contributions on Dr. Dre's hip-hop masterpiece, "The Chronic", which was released in December of 1992.
Snoop has yet to address the Photoshop allegations.