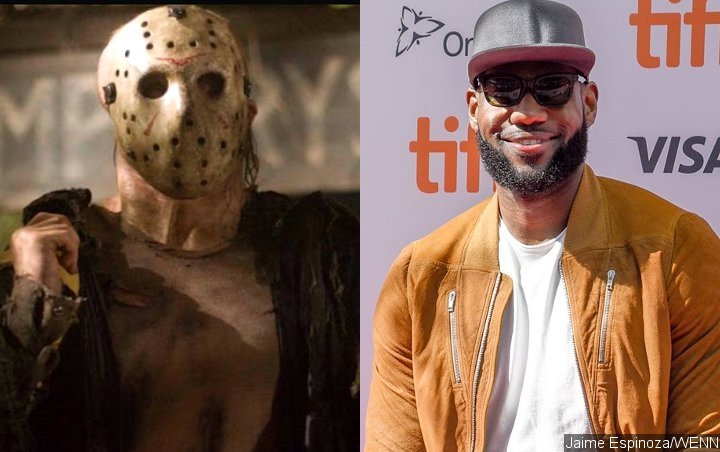 The NBA Superstar Is In Talks With Vertigo Entertainment To Produce A New Take On The Slasher Film.
– Another masked serial killer is about to be revived in the wake of "Halloween (2018)" success. LeBron James, who has been actively developing his venture in Hollywood film industry under his SpringHill Entertainment banner, and Vertigo Entertainment are in talks to produce a reboot of "Friday the 13th".
Other details of the upcoming reboot are not available as the project is currently still in very early stage. Bloody Disgusting first reported of James' involvement in the project.
Last month, original "Friday the 13th" screenwriter Victor Miller regained the rights to his screenplay. The plaintiffs, which include the producers Horror, Inc and director Sean Cunningham, could still appeal.
The original 1980 movie, which was created to cash in on the success of "Halloween" (1978), centers on Jason Vorhees, who drowned as a boy at Camp Crystal Lake due to the negligence of the camp staff. The site later becomes the setting for a series of mass murders and the killer is later revealed to be Mrs. Vorhees, the mother of Jason, who is seeking vengeance for her son's death.
Jason is also featured in other installments of the franchise as the hockey mask-wearing killer.
The latest attempt to revive the franchise was in 2009 with "Friday the 13th" directed by Marcus Nispel. Starring Jared Padalecki, it received mainly negative reviews, but posted the second biggest domestic gross for the franchise with a total of $65 million. It collected a worldwide total of $91.4 million.
LeBron James has several times shown his love for the movie series. Back in February 2013, he posted a picture of him wearing a mask inspired by the serial killer Jason Vorhees' hockey mask.
The Los Angeles Lakers player also tweeted in February 2010, "Friday the 13th! Jason Vorhees is one of my favorites. Still don't understand how he caught people running and he just walked though."
James recently announced that he's teaming up with "Black Panther" director Ryan Coogler to bring "Space Jam 2". The Saturn Award-winning director will serve as producer along with James for the long-awaited sequel to the 1996 live-action/animated sports comedy. James is also set to star in the movie featuring Bugs Bunny.