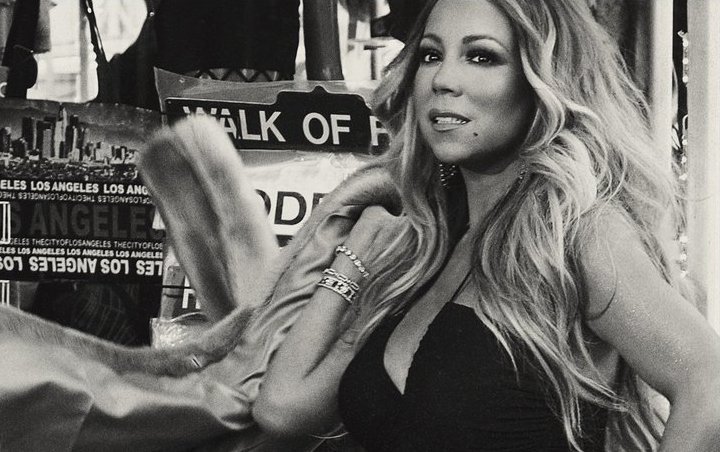 The DJ Mustard-Produced Song Will Arrive On October 4, Before The Songstress Debuts Live Performance Of The Song At The 2018 American Music Awards.
Mariah Carey has announced that she will be releasing the official lead single off her upcoming album after unleashing her breakup anthem "GTFO". Ahead of its release, the Queen of Christmas takes to social media to share a snippet of the song, which is titled "With You".
The snippet is accompanied by a black-and-white music video of her walking down the Hollywood Blvd. Judging by how a cameraman follows her every single moves in the clip, it is safe to assume that the clip is actually a behind-the-scenes clip of "With You" music video. Mariah herself can't be heard singing in the video. Instead, fans are treated to heavy piano melody.
Produced by DJ Mustard, "With You" is due out on October 4. Mariah is scheduled to debut live performance of the song at the 2018 American Music Awards at Microsoft Theater in Los Angeles on Tuesday, October 9.
Not much is known about her forthcoming album, but previous report suggested that it would feature guest appearances from Drake and Daniel Caesar. Mariah previously said that the album would feel "current," but she insisted that she wasn't trying to follow "anybody else's trends."
"My fans just want to hear me express myself and speak from the heart and sing from the heart," the "All I Want for Christmas" hitmaker said. "Some of the record is lighthearted and fun, and some [songs] I really went deep in terms of the lyrical content. There's a nice cross-section of things."

The title and release date of the album remain unknown as of now. It will be a follow-up tp her 2014 album "Me. I Am Mariah… The Elusive Chanteuse". Aside from preparing for her next album, the songstress will be touring Asia in October and November.