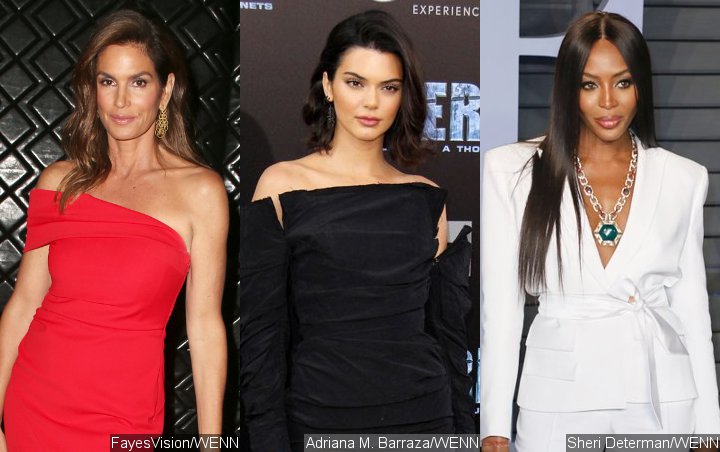 However, The 52-Year-Old Model Allegedly Won't Pick Side Because She Is Still Good Friends With The British Beauty.
Naomi Campbell threw shade at Kendall Jenner when she stopped by "Watch What Happens Live with Andy Cohen" on September 26. When asked about the 22-year-old's recent controversial modeling comments, the British beauty quickly responded, "Next question." Apparently, Kendall is hurt by her replies.
"Kendall is sensitive, she has always looked up to Naomi Campbell so having her be so unsupportive is disappointing and really hurts," a source said to be close to the "Keeping Up with the Kardashians" star shares to HollywoodLife.com. "Kendall works hard at her job and feels like Naomi is being a bit of a bully and is out of touch with the new generation of models and she wishes she could spread love and not negative energy."
According to the so-called source, Kendall receives support from Cindy Crawford after the apparent shade because she "adores Kendall and is always so sweet and encouraging." However, she allegedly won't pick side as she is still good friend Naomi, thus "there's a chance that she will play mediator here." The insider goes on saying that "Kendall would love that, but she won't be asking her to intervene."
Kendall angered fellow models with her controversial comments in an interview with Love magazine. "Since the beginning we've been super selective about what shows I would do. I was never one of those girls who would do like 30 shows a season or whatever the f**k those girls do," she said during the interview.
After her comments drew backlash, she took to Twitter to say that she was "misrepresented." In a series of tweets, the model said, "It was intended to be entirely complimentary but unfortunately, my words were twisted & taken out of context. I want to be clear. The respect that I have for my peers is immeasurable!"