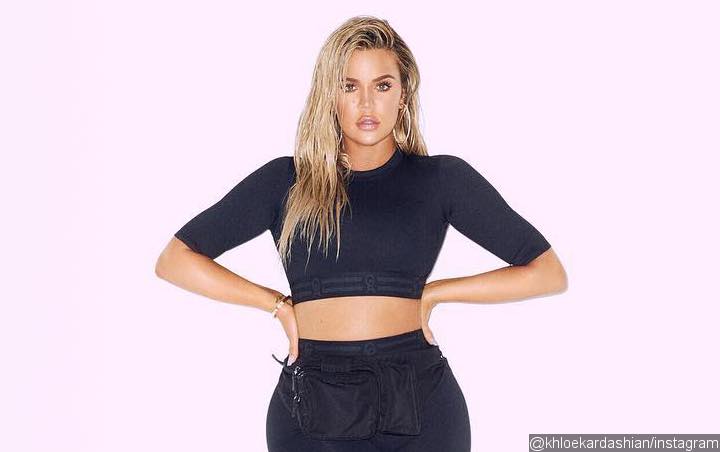 The Star Blasts A Report In A Recent Article Published On Perez Hilton's Celebrity Gossip Blog.
– Khloe Kardashian has taken aim at her haters after they criticised her relationship with boyfriend Tristan Thompson.
The "Keeping Up with the Kardashians" star is currently holidaying in an undisclosed tropical location with the Canadian basketball player and their four-month-old daughter True, just months after the couple was rocked by allegations that Tristan had been unfaithful in the lead-up to their baby's birth.
Fans of the reality personality have aired their thoughts on her reuniting with Tristan in the past, but a recent article published on Perez Hilton's celebrity gossip blog in which it was reported that the pair is "talking marriage" has prompted the 34-year-old to clap back.
"Who makes up this c**p you guys post??" she wrote in the comments section of Perez's Instagram post. "This is how slow the news is? You need this ridiculous story?? What a waste. If you must write such c**p please stop tagging me at least!"
A fan then branded the Good American co-founder "pathetic" for becoming "weak over a man", to which she fired back: "It's truly sad that you believe blogs and then actually take the time to comment on someone else's life."
But the drama escalated further when a second fan slammed her for seemingly avoiding the point of the article and the accusations against Tristan.
"So she's acting like Tristan didn't cheat? Like it was made up by blogs? Lol (laugh out loud)" they commented, prompting Khloe to seemingly confirm her boyfriend's infidelity in response.
"I'm not acting as if Tristan didn't cheat," she replied. "I'm saying the story about marriage and anyone insinuating they know what we speak about privately is "c**p". Not upset by the commenters. Not upset by anything. Only pointing out when blogs create stories for you all to believe when it's just simply untrue."
Perez later posted a screenshot of Khloe's comments to his Instagram account alongside the caption: "P.S. Just a reminder that we're a celebrity gossip site and obviously we're gonna post this s**t" with a series of eye emojis.