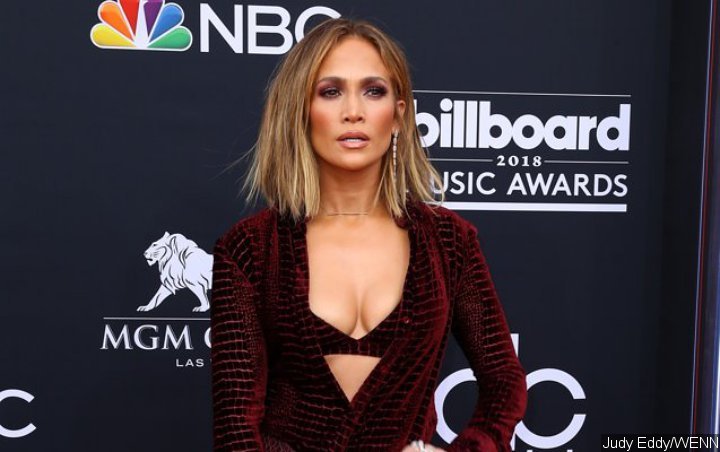 The 49-Year-Old Singer/Actress Recalls The Incident When Asked In A Recent Interview To Reveal Her Biggest Onstage Mishap.
AceShowbiz – Jennifer Lopez once knocked her tooth out on a microphone during one of her gigs.
The 49-year-old singer and actress recalled the incident when asked in a recent interview to reveal her biggest onstage mishap.
"I've chipped my tooth with a mic," Lopez to Entertainment Tonight. "I've chipped my tooth on stage and had to finish the show. Like, literally knocked my tooth out and I'm like, 'Oh!'"
And the On The Floor hitmaker didn't miss a beat, adding that she went backstage and was encouraged to finish the performance by her team.
"I went back thinking, 'Can I finish the show like this?' They're like, 'Yeah, yeah, it's fine, it's just a little chip," Lopez laughed.
She also revealed her belief that "stage angels" watch over her performances because of how often she pulls off "crazy stuff" without a hitch during her high-intensity concerts.
"Oh yeah, I've done so much stuff on stage, but I feel like I have stage angels because I do such crazy stuff on stage in my shows sometimes," Lopez continued, adding that her energetic performances are "why I have bruises everywhere all the time."
Her fellow judges on U.S. talent show World of Dance also revealed their most embarrassing moments on stage, with Jenna Dewan confessing to an epic tumble while performing as one of Janet Jackson's back-up dancers.
"I've fallen on my face at least ten times," the Step Up star said. "One time I fell off the stage when I was dancing with Janet. I was doing alright, you know. I'm living up there and I took one step and I went foom (sic), like, down right into the front row. Right into the (crowd). It was horrible."